Arbaaz Khan's ex-wife Malaika Arora is facing 'serious' charges!, there is a ruckus on this video
New Delhi. Bollywood actress Malaika Arora is always in the news. Sometimes for her fashion sense and sometimes for her relationship with actor Arjun Kapoor, Malaika makes headlines. Especially closeness to Arjun keeps Malaika in the discussion. Sometimes on vacation and sometimes in function, this couple is spotted together. Now once again actress Malaika Arora is in discussion but this time the reason for her being in the discussion is not Arjun Kapoor but Shehnaaz Gill. Actually, a video of actress Malaika Arora has surfaced on social media, after seeing which people are accusing her of copying Shahnaz Gill. So let's explain to you which is the video and what is the whole matter…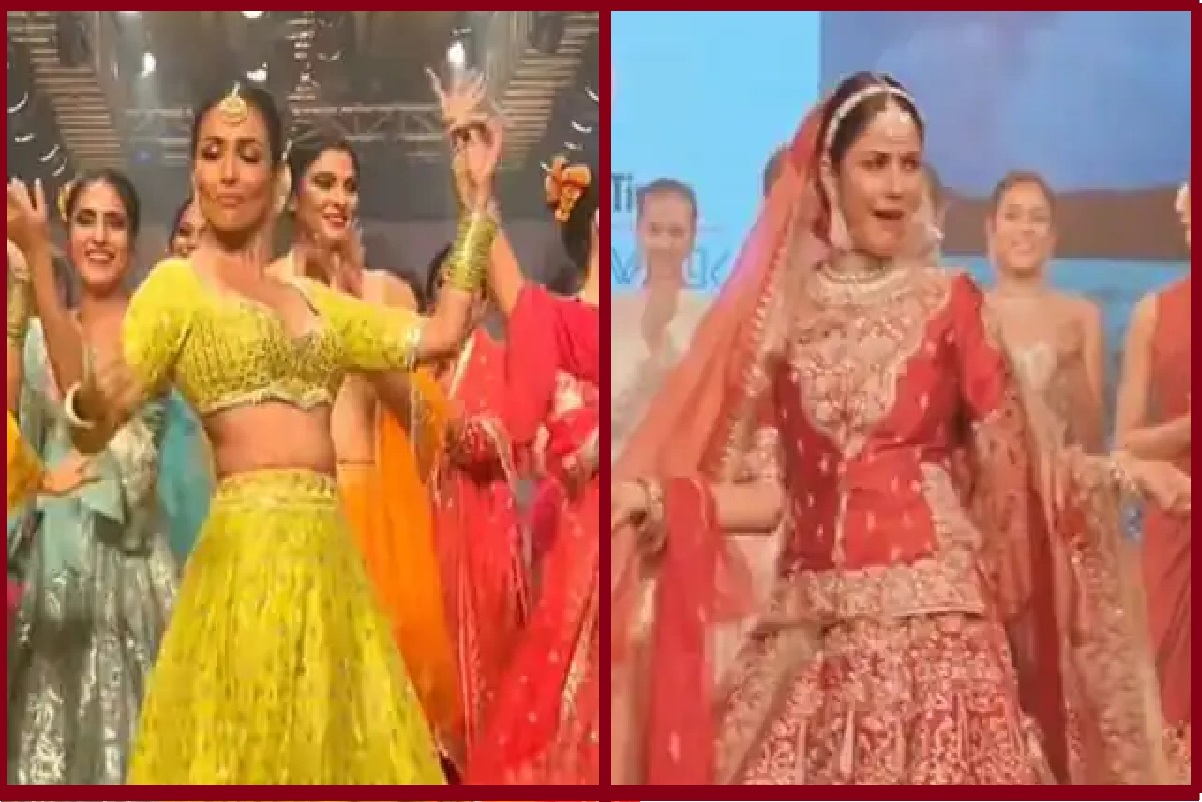 What is in the viral video…
In the video of Malaika Arora which is going viral, she is seen dancing on the ramp. During this, Malaika is seen in a yellow lehenga. The actress has put gajra by making a hair tie. It can be seen in the video that Malaika is doing a wonderful dance on the ramp itself. By the way, Malaika is seen doing a bang dance in this video. People are also fiercely liking this video of the actress, but in the comments of the video, some people are calling her a copy of Shahnaz Gill.
For your information, let us tell you that a video of Shahnaz Gill also surfaced in the past, in which she was seen dancing on the ramp. Now Malaika's video has surfaced in a similar fashion. In the comment section of this video of Malaika Arora, people are calling her a copy cat. Commenting on Malaika Arora's dance video, a user wrote, 'After seeing Shahnaz Gill, now everyone will dance on the ramp'. Another user wrote, 'Just over acting old lady copying Shahnaz Gill'. Let us show you some more such videos…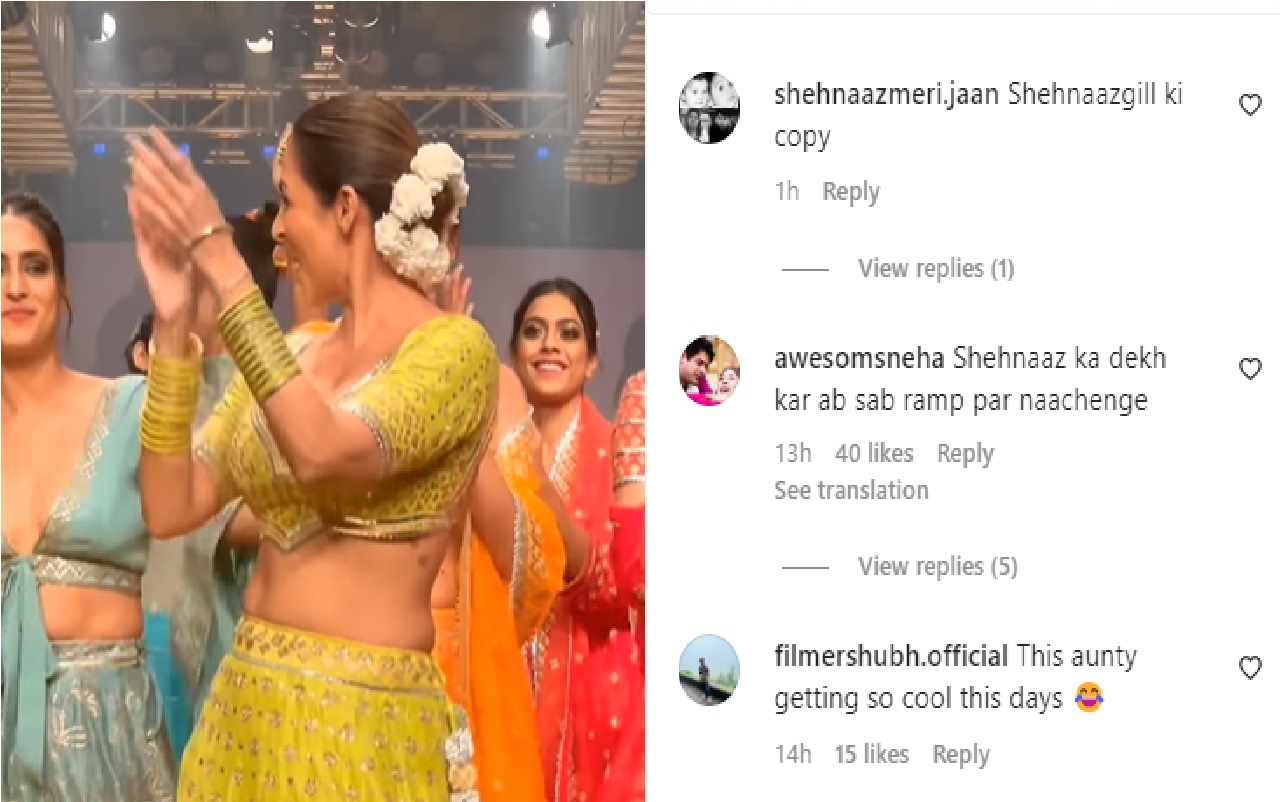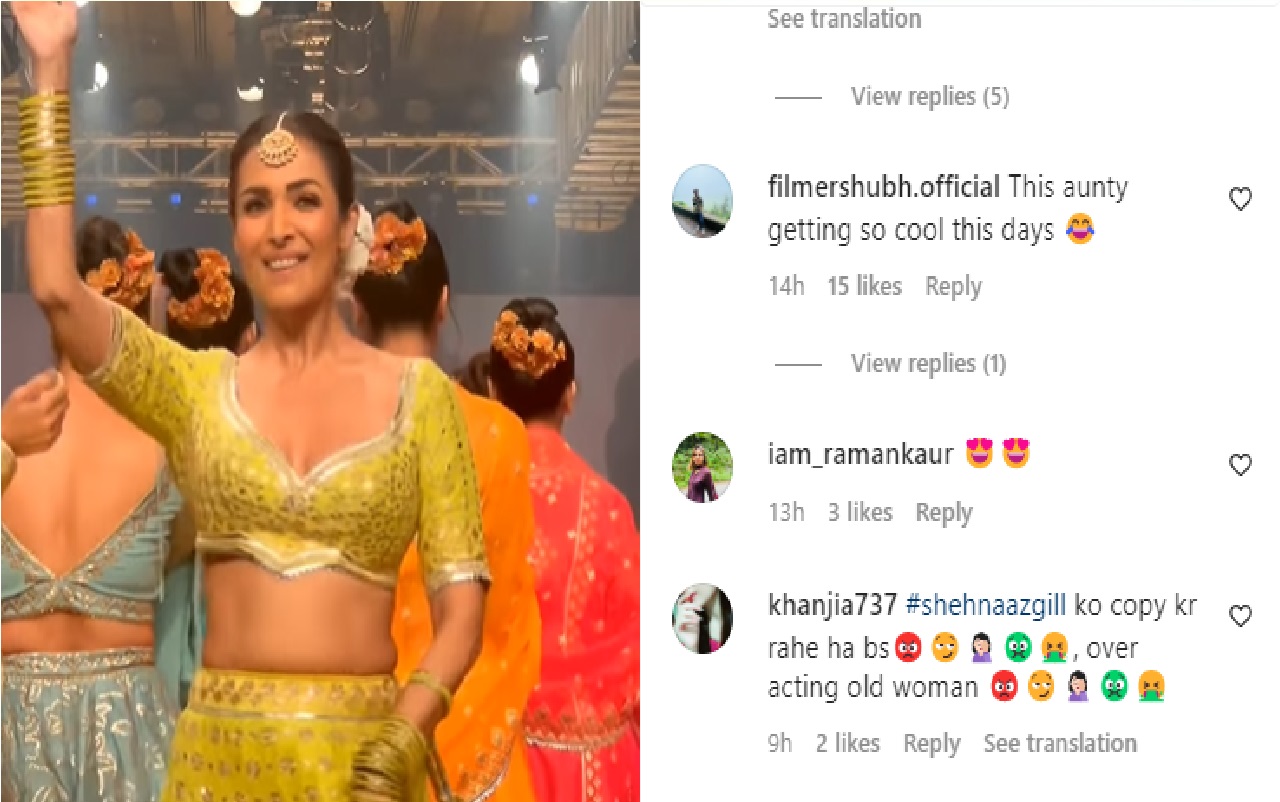 Note: All the information provided in this article are collected from internet sources. BollyTrendz does not have personal claim. If you find any mistake in this article please let us know by contacting us.
Also: The rights of the added featured image in the article is related to their respective creators.
Note: Please don't copy-paste the content of this page to other sites/places on the web. Please do respect the time and effort the author put to write this Information. If you need/want to use info from our website, please kindly put a link to this post. Thanks a lot! 🙂 – BollyTrendz.com