Kangana Ranaut lifted the curtain from the first look of the new character of the film Emergency, Kangana was spotted at the airport
Bollywood actress Kangana Ranaut has been in the limelight for the past several days for her upcoming film Emergency. Today Kangana Ranaut was spotted at Mumbai airport, Kangana Ranaut is looking very beautiful in saree. Let us tell you that Kangana has shared the look of another character from the film Emergency. The first look poster of the film 'Emergency' politician Jagjivan Ram has surfaced. Satish Kaushik, who plays Jagjivan in Kangana's film Emergency. Let us tell you that the look of actor Kaushik in the poster looks very similar to Jagjivan Ram.
Kangana Ranaut has unveiled the first look of the new character from the film Emergency a few minutes ago on social media. In this poster of the film Emergency, actor Satish Kaushik is seen in the look of politician Jagjivan Ram. On this poster, wearing a khadi cap and jacket, wearing black glasses on his face, looks exactly like Jagjivan Ram.
https://www.instagram.com/p/CjCZH5mhe_4/?utm_source=ig_web_copy_link
Kangana Ranaut has also written a big caption with this look poster of Satish Kaushik. He wrote in the caption of this latest poster of the film – Last but not the least…. Presenting the powerhouse of talent Satish Kaushik as Jagjivan Ram in the Emergency, popularly known as Babuji, he was one of the most respected politicians in Indian political history.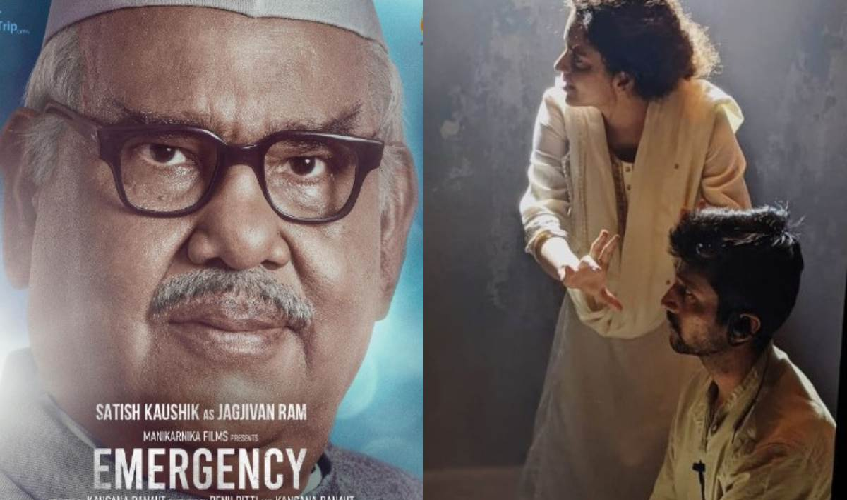 At the same time, let us tell you that through Kangana Ranaut's film Emergency, the country's biggest political event is being brought on the big screen, on June 25, 1975, at the behest of Prime Minister Indira Gandhi, emergency was declared across the country. Jagjivan Ram along with Jayaprakash Narayan had declared a nationwide emergency against Indira Gandhi at that time. In which all the opposition parties got together and got involved in the movement against Indira Gandhi.
Note: All the information provided in this article are collected from internet sources. BollyTrendz does not have personal claim. If you find any mistake in this article please let us know by contacting us.
Also: The rights of the added featured image in the article is related to their respective creators.
Note: Please don't copy-paste the content of this page to other sites/places on the web. Please do respect the time and effort the author put to write this Information. If you need/want to use info from our website, please kindly put a link to this post. Thanks a lot! 🙂 – BollyTrendz.com