Sultan Part 1 On Ullu: Know whether all limits of romance are going to be crossed in Ullu App's Sultan series or will the series disappoint you
New Delhi. Nowadays it is the time of OTT, people like to watch web series and films sitting at home. In this way, they can watch the content according to their wish. Be it horror or thriller every type of content is available on OTT platform. In such a situation, if you want to watch content related to boldness and hotness, then there are many such platforms where you can watch adult series and films. There is a lot of such content on Ullu App. Where you can watch those web series and films in which there is a temper of hotness and boldness. There are many series like Front Window, Butterflies, Tawa Garam and Lady Finger on the Ullu App, in which all these are seen. The viewers of all these shows are crazy and keep watching according to their favorite shows. The craze of these shows is such that one or two shows are seen every week. Although we keep telling you about the show released on Ullu App, but today we will tell about a new show here. A show has released on Sultan Part 1 Ullu App. How is this show, here you will get to know this.
If you talk about this series, then you get to see episodes of 20 to 25 minutes in it. In this series you get to see amazing actresses like Sheene Dixit. Those who have done a wonderful job in a series like Tadap, if you have not seen the Tadap series, then you can go and watch it. In this series, there is a boy named Deepu who works as a buffalo herders and this work covers the expenses of his house. Sheene Dixit is the daughter of a great father. Deepu falls in love with Sheene Dixit but Sheene doesn't love him and the story goes on.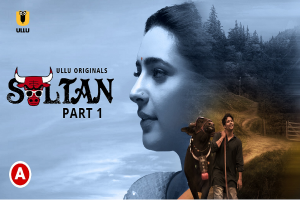 If you are excited to see some of the best boldness and hotness scenes in this series, then maybe this series can deceive you in that matter. In this series you get to see comedy but romance scenes are rarely seen. The romance scene has been inserted in very few places. There is a story in this series but you do not get to see romance. In the coming time, as its episodes increase, you may get to see more romance scenes in it, but for the time being you may be a little disappointed after watching it.