The film failed to please the fans, users scoffed at the film on social media
New Delhi. After a long wait, Brahmastra directed by Ayan Mukerji and starring Ranbir Kapoor and Alia Bhatt has finally been released. The film has been released extensively across the country. Everyone knows that the boycott of the film has been going on for a long time. Ranbir and Alia were also stopped by the Bajrang Dal organization from going to the temple. Now the film has been released and it has to be seen whether the film made in 400 crores will be able to extract its budget or not. Meanwhile, the reactions of users have also started coming on social media. Users are making fun of the film and sharing funny memes.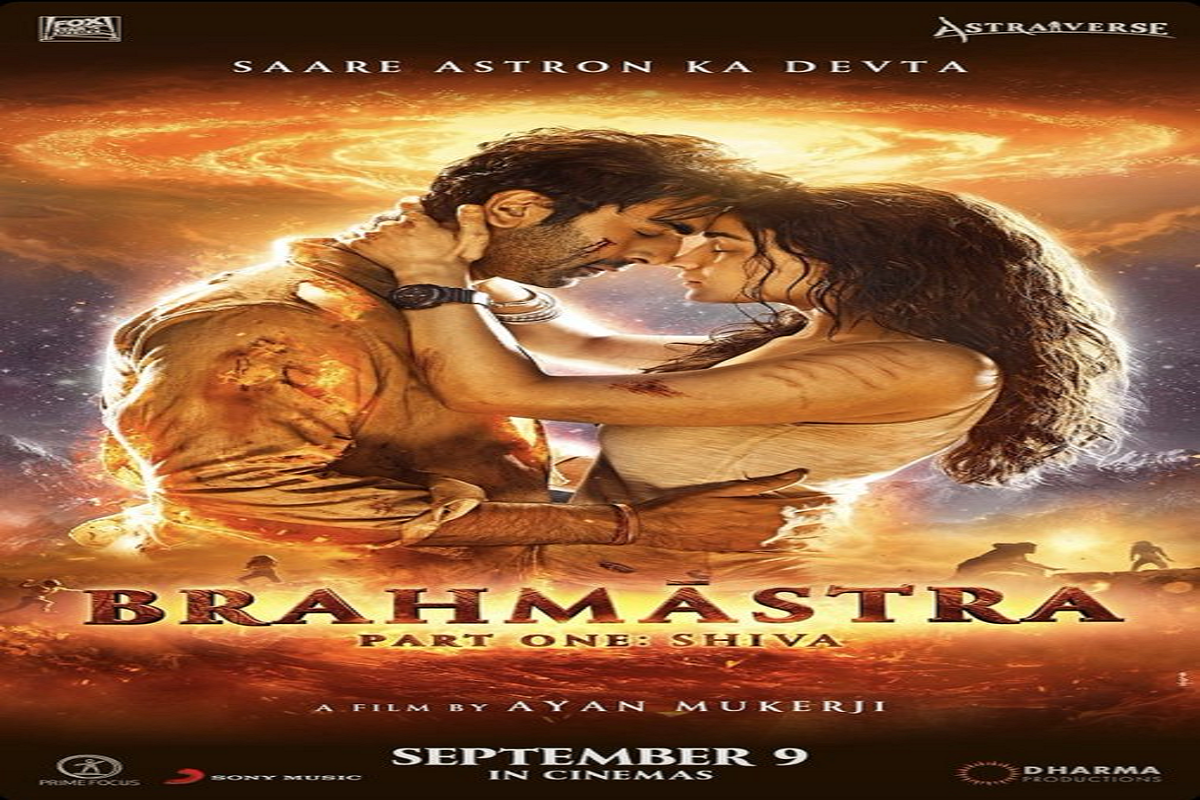 Flood of memes on social media
There has been a flood of reactions on social media. Looking at the memes, it seems that the film has not been successful in making the fans happy. The film also stars Nagarjuna and Amitabh Bachchan. A user posted Nagarjuna's photo and wrote – Nagarjuna fans are dying after watching the film because the actor wasted his skills and time in Karan Johar's stupid film #Brahmastra. At the same time, some people are angry with Ranbir's statement about beef and are commenting that there is no tolerance for seasonal Hindus anymore. Reviewing the film, a user wrote that there is nothing in the film… there is neither story… nor script and there is no dialogue at all…. Seeing the reviews of the fans, it seems that they did not like the film anything special.
#brahmastra = BruhMessTha#BrahmastraReview by a fan: pic.twitter.com/S2aNHgj0jJ

— (@WasHappyOnce) September 8, 2022
#brahmastra = BruhMessTha#BrahmastraReview by a fan: pic.twitter.com/S2aNHgj0jJ

— (@WasHappyOnce) September 8, 2022
Nagarjuna Fans after seeing how Karan Johar ruined his skill in his stupid movie #BrahmastraReview pic.twitter.com/BYtWDoFcAC

— RuDe (@HrishiDere) September 8, 2022
No Tolerance anymore for Seasonal Hindus. #BrahmastraReview#boycottbollywoodCompletely#BoycottBramhastra pic.twitter.com/5XkYZSjb2L

— Dr Sujin Eswar (@DrSujinEswar1) September 8, 2022
#OneWordReview,#brahmasthra: DISAPPOINTING.
Rating: ️
Doesn't meet the sky-high expectations… Clichéd plot and predictable formula remodeled with new packaging… #AliaBhatt very bad, lackluster screenwriting is a roadblock… #BrahmastraReview pic.twitter.com/R7nZjlFKeH

— Taran Adarsh ​​️ (parody) (@Rekha597883401) September 9, 2022
Karan Johar has spent huge money in #BrahmastraReview fake ratings

They have paid critics to give 4+ rating

But Indians will definitely #BoycottBramhastra #BoycottBollywood pic.twitter.com/FCUOY2vSUX

— Haresh Hadiya (@akahareshhadiya) September 8, 2022
Audience after first 30 min of Brahmastr:#brahmastrareview pic.twitter.com/nC8NNbVcme

— Kangana Ranaut (@TeamKangana2) September 8, 2022
All that glitters is not gold#BrahmastraReview failed
No need to #BoycottBramhastra pic.twitter.com/8Z0xJp4CxW

— VishalTaywade (@VishalTaywade7) September 8, 2022
It took 6 years to make the film
However, a section of users is praising the film tremendously. The film has also got a bang All India rating. Significantly, the film is a mythology film based on the Astra's weapon Brahmastra. Ranbir as Shiva in the film is himself a fire weapon who has no knowledge of his own powers. This film is special for both Ranbir and Alia as it has taken 6 years to make the film and the love story of both of them also started with this film.
Note: All the information provided in this article are collected from internet sources. BollyTrendz does not have personal claim. If you find any mistake in this article please let us know by contacting us.
Also: The rights of the added featured image in the article is related to their respective creators.
Note: Please don't copy-paste the content of this page to other sites/places on the web. Please do respect the time and effort the author put to write this Information. If you need/want to use info from our website, please kindly put a link to this post. Thanks a lot! 🙂 – BollyTrendz.com