New Delhi. The best singer and tremendous actor Khesari Lal Yadav, who is called the megastar of Bhojpuri cinema, has achieved this position by fighting all kinds of troubles. Today Khesari Lal Yadav is not interested in any identity. The heights that Khesari has achieved in Bhojpuri cinema are commendable. Khesari Lal Yadav is called the trending star of Bhojpuri audience. In such a situation, once again Khesari is dominated due to his Navratri special song. Khesari's new goddess song 'Artiya Dhartiya Pa Hota' has been creating a buzz among the audience since its release. Not only this, this song of Khesari Lal Yadav is even trending on YouTube.
The music video of Khesari Lal Yadav's new Bhojpuri song 'Artiya Dhartiya Pa Hota' has been released from the YouTube channel of Web Music. In the video of this song, Khesari Lal Yadav is seen saying that the Dev Lok chariot has left and today the aarti of Mother Goddess will be on earth, Maya who has come. In the video of the song, Khesari and his co-actors are seen dancing and dancing in devotion to the mother. Seeing this, the audience is also getting devotional. This Bhojpuri song by Khesari Lal Yadav has got more than 4 lakh views. At the same time, more than 64 thousand people have liked the video of this song.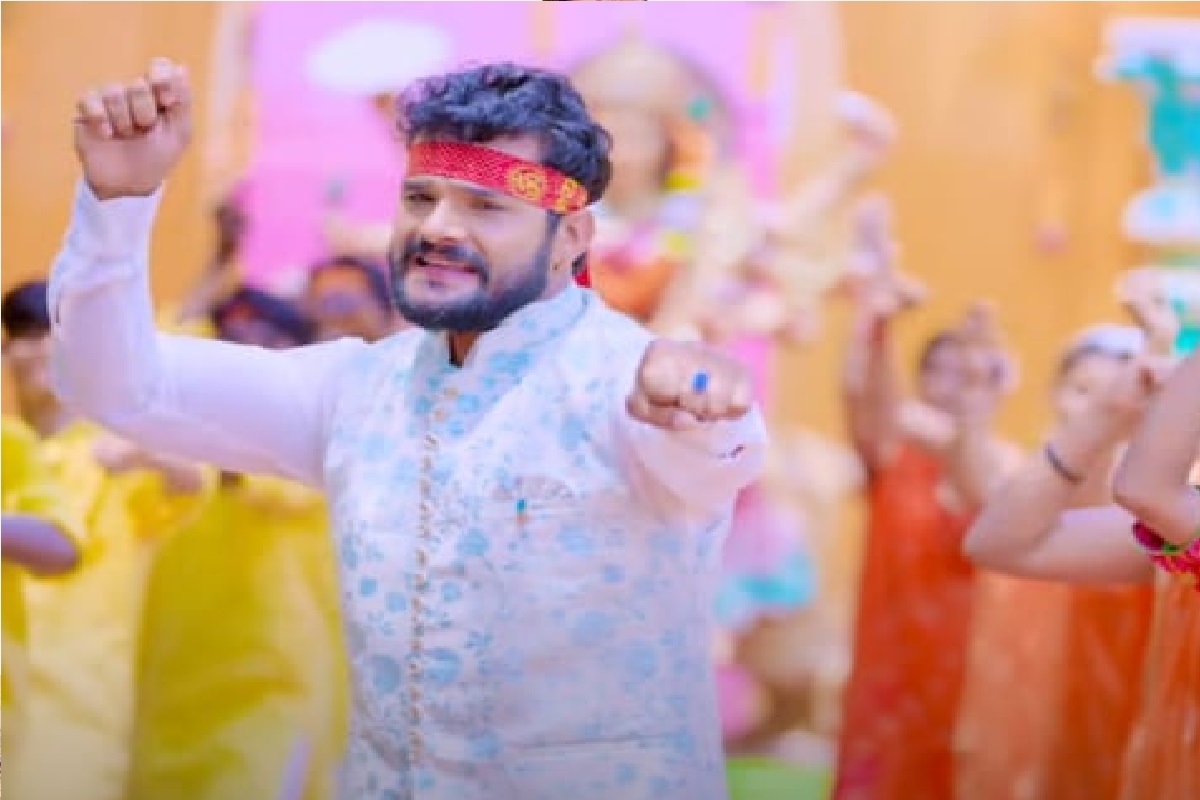 Bhojpuri superstar Khesari Lal Yadav has decorated this Bhojpuri goddess song 'Artiya Dhartia Pa Hota' with her best singing, while the lyrics of this song have been written by lyricist Pyare Lal Yadav. Arya Sharma has awarded this song with her best music.
Note: All the information provided in this article are collected from internet sources. BollyTrendz does not have personal claim. If you find any mistake in this article please let us know by contacting us.
Also: The rights of the added featured image in the article is related to their respective creators.
Note: Please don't copy-paste the content of this page to other sites/places on the web. Please do respect the time and effort the author put to write this Information. If you need/want to use info from our website, please kindly put a link to this post. Thanks a lot! 🙂 – BollyTrendz.com